Even though I finished the series before it was available on Netflix, I had to tell you about the reasons to watch this Korean drama. There were a few negative articles about its quality which I thought were unfair, but ultimately, it depends on everyone's preferences.
1. The plot
It can be confusing at first and there were a lot of episodes when I didn't know what, how, why something happened. But it is challenging your brain, so I was contempt it passed the ordinary k-drama plot. We have time travelling, mathematical formulas, theories, human greed and many things to take into consideration if you want to predict what going to happen in the next episode. Two parallel worlds and time loops are enough to break the stereotypes when it comes to k-dramas plots.
2. The romance
Don't get me wrong, I watch k-dramas for the boys and usually the female lead annoys me. However, the chemistry between Lee Gon and Tae Eul makes me shut up and enjoy the romance. They suit each other and don't make the scenes overly cute or more dramatic than it is.
3. The cast
Speaking of actors and actresses, the whole cast was very appropriate and made the series simply lovable. The king's nice relatives gave us the vibes of a loving family that doesn't specifically share blood. The team of detectives exposed charms and skills while creating a special bond as coworkers. More than that, the actors who had double roles, and they were a few, were so talented. Each role was played sharp so you can tell immediately when the other one appeared, even though they were wearing the same clothes. Watch it and you'll understand. Part of the cast were:
Lee Min-ho as Lee Gon
Kim Go-eun as Jeong Tae-eul
Woo Do-hwan as Jo Eun-sup / Jo Yeong
Kim Kyung-nam as Kang Shin-jae / Kang Hyeon-min
Jung Eun-chae as Koo Seo-ryung / Koo Eun-a
Lee Jung-jin as Lee Lim
Kim Young-ok as Noh Ok-nam, Head Court-lady.
Jeon Bae-soo as Jeong Do-in, Jeong Tae-eul's father
Seo Jeong-yeon as Song Jung-hye, Lee Ji-hun's mother
Ko Eun-min as young Song Jung-hye
Park Won-sang as Park Moon-sik, chief detective of Violent Crimes Squad Three
Kim Yong-ji as Myeong Na-ri, Jeong Tae-eul's landlady and friend (Republic of Korea) / Myeong Seung-ah, new staff at the Royal Public Affairs Office (Kingdom of Corea)
Kang Hong-seok as Jang Michael (Jangmi), new recruit of the Violent Crimes Squad Three/ Jang Mi-reuk, trainee at the royal guard
Jeon Moo-song as Lee Jong-in / Prince Buyeong, second-in-line to the throne after Lee Gon
Lee Hae-young as Yoo Kyung-moo
4. The handsome trio
To say it short, there was a handsome guy in every parallel world, but damn, when they came together, fangirls didn't have a chance. If you are drawn in a k-drama by the visual factor, then this trio is a blessing for you and for us.
5. The fashion
If we are at the visual subject, there were plenty of occasions to feel fashion inspired by both ladies and men outfits. While the prime minister has more feminine, bold but still conservative outfits, Tae Eul has proves that comfortable clothes can be stylish with simple, monochrome lines.
When we speak about the men, we are delighted to see perfectly fitted costumes and the beautiful traditional, king-worth clothes Lee Gon is wearing, with beautiful details and embroidery. And we have the appearance of the k-drama's traditional black jacket and black cap outfit.
6. Lee Min Ho's return
First saw him in Boys Over Flowers, and to say he suffered a glow-up is unfair, that boy has turned fine as heaven. He has a special charm in his acting and to see him so serious in the role of the king, was a delight, sweet, like eating a whole cake.
7. Woo Do Hwan's existence
Is there anybody who didn't fall for this boy after watching this drama? Besides his face and lips, he plays so well two different characters. Even though they are on the opposite sides of the spectrum, they are both adorable. Was starting to worry when the assumption that the two persons can't stay in the same world, otherwise one should kill the other.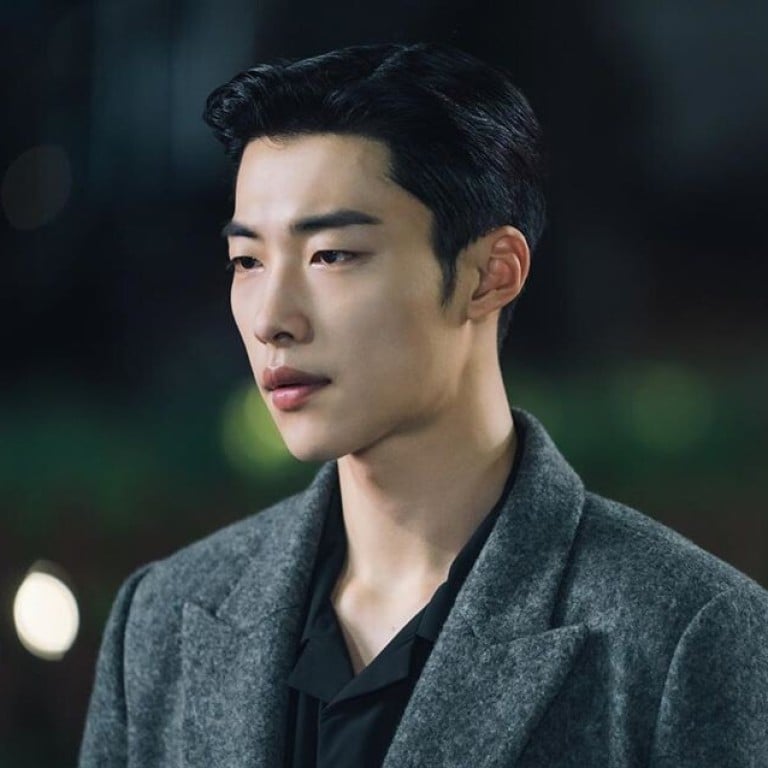 I couldn't concentrate when I was putting this image, see why?

8. Maximus
Pets should always be treated like royalty, but Maximus does its job perfectly and is very handsome as well.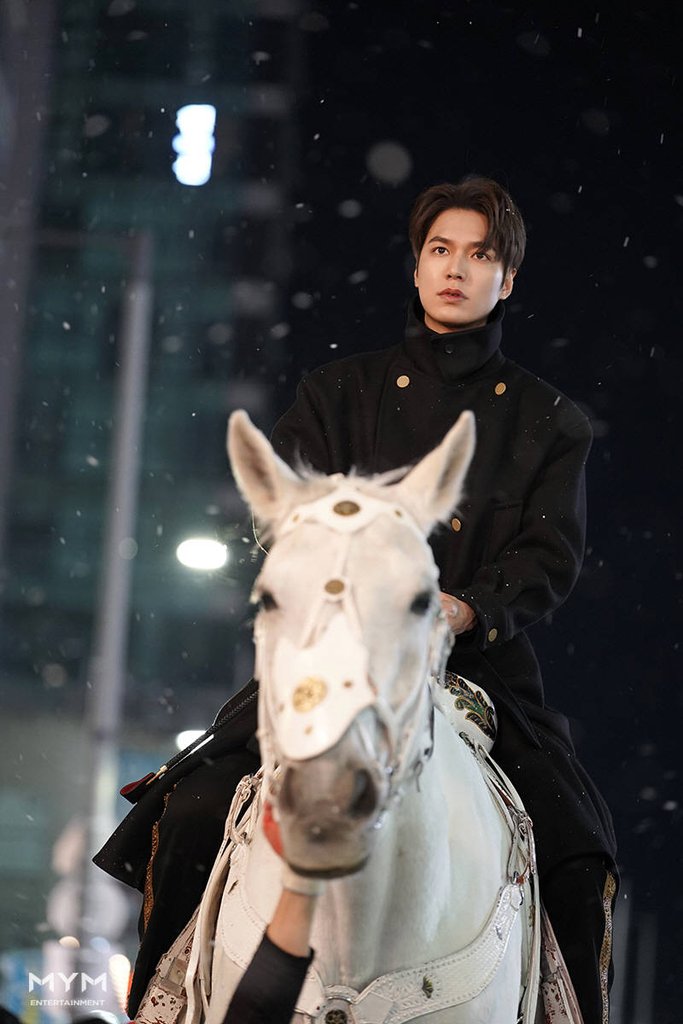 Bonus
This drama was so much fun and despite being tricky for the mind, I love a k-drama that makes you think and it's so visually pleasing. There were a lot of scenes I swoon over and Lee Gon cooking in a white uniform is one of them, but more than that, it kept me entertained on a far more superior level than any other drama I watched this year.